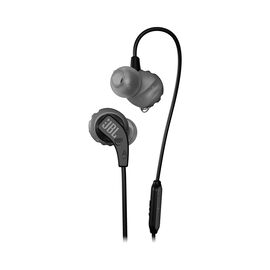 Sweatproof Wired Sports In-Ear Headphones
$36.95
each
{"thumbnailImageUrl":"https://www.jbl.co.nz/dw/image/v2/AAUJ_PRD/on/demandware.static/-/Sites-masterCatalog_Harman/default/dw03e9a51f/JBL_Endurance_RUN_Product-Image_Black_Hero-1605x1605px.jpg?sw=270&sh=330&sm=fit&sfrm=png","thumbnailImageUrl2":"https://www.jbl.co.nz/dw/image/v2/AAUJ_PRD/on/demandware.static/-/Sites-masterCatalog_Harman/default/dwa6a35fc0/JBL_Endurance_Run_Front_Black-1605x1605px.jpg?sw=270&sh=330&sm=fit&sfrm=png","productUrl":"https://www.jbl.co.nz/JBL+Endurance+RUN.html?dwvar_JBL%20Endurance%20RUN_color=Black-GLOBAL-Current&cgid=sport-headphones","productID":"JBLENDURRUNBLK","orderable":true,"availability":{"message":"","status":"IN_STOCK"},"price":{"unitLabel":"each","priceType":"standard","salesPrice":"$36.95"},"realprice":{"discountThresholdAmount":5,"salesPrice":"$36.95"},"badges":[],"buttonText":"Add to Cart","showProdLimit":{"status":""},"CTAEnable":false,"commerceSiteFlag":true,"showPromoTimerFlag":false,"isProProd":false}

{"thumbnailImageUrl":"https://www.jbl.co.nz/dw/image/v2/AAUJ_PRD/on/demandware.static/-/Sites-masterCatalog_Harman/default/dwd7aa763c/JBL_Endurance_RUN_Product-Image_Black_Lime_Hero-1605x1605px.jpg?sw=270&sh=330&sm=fit&sfrm=png","thumbnailImageUrl2":"https://www.jbl.co.nz/dw/image/v2/AAUJ_PRD/on/demandware.static/-/Sites-masterCatalog_Harman/default/dweaf3b826/JBL_Endurance_Run_Front_Yellow-1605x1605px.jpg?sw=270&sh=330&sm=fit&sfrm=png","productUrl":"https://www.jbl.co.nz/JBL+Endurance+RUN.html?dwvar_JBL%20Endurance%20RUN_color=Yellow-GLOBAL-Current&cgid=sport-headphones","productID":"JBLENDURRUNBNL","orderable":false,"availability":{"message":"","status":"NOT_AVAILABLE"},"price":{"unitLabel":"each","priceType":"standard","salesPrice":"$36.95"},"realprice":{"discountThresholdAmount":5,"salesPrice":"$36.95"},"badges":[],"buttonText":"Sold Out","showProdLimit":{"status":""},"CTAEnable":false,"commerceSiteFlag":true,"showPromoTimerFlag":false,"isProProd":false}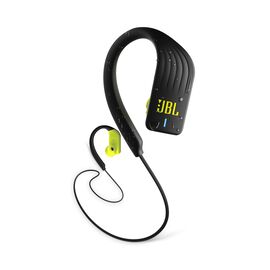 Waterproof Wireless In-Ear Sport Headphones
$99.95
each
{"thumbnailImageUrl":"https://www.jbl.co.nz/dw/image/v2/AAUJ_PRD/on/demandware.static/-/Sites-masterCatalog_Harman/default/dwddfe6e33/JBL_Endurance-SPRINT_Product-Image_Black_Front-1605x1605px.jpg?sw=270&sh=330&sm=fit&sfrm=png","thumbnailImageUrl2":"https://www.jbl.co.nz/dw/image/v2/AAUJ_PRD/on/demandware.static/-/Sites-masterCatalog_Harman/default/dw21fb29c0/JBL-Endurance-Sprint_Hero_Black-1605x1605px.jpg?sw=270&sh=330&sm=fit&sfrm=png","productUrl":"https://www.jbl.co.nz/JBL+Endurance+SPRINT.html?dwvar_JBL%20Endurance%20SPRINT_color=Black-GLOBAL-Current&cgid=sport-headphones","productID":"JBLENDURSPRINTBLK","orderable":false,"availability":{"message":"","status":"NOT_AVAILABLE"},"price":{"unitLabel":"each","priceType":"standard","salesPrice":"$99.95"},"realprice":{"discountThresholdAmount":5,"salesPrice":"$99.95"},"badges":[],"buttonText":"Sold Out","showProdLimit":{"status":""},"CTAEnable":false,"commerceSiteFlag":true,"showPromoTimerFlag":false,"isProProd":false}

{"thumbnailImageUrl":"https://www.jbl.co.nz/dw/image/v2/AAUJ_PRD/on/demandware.static/-/Sites-masterCatalog_Harman/default/dw74a89850/JBL_Endurance-SPRINT_Product-Image_Black_Lime_Front-1605x1605px.jpg?sw=270&sh=330&sm=fit&sfrm=png","thumbnailImageUrl2":"https://www.jbl.co.nz/dw/image/v2/AAUJ_PRD/on/demandware.static/-/Sites-masterCatalog_Harman/default/dw41ba42ae/JBL-Endurance-Sprint_Hero_Yellow-1605x1605px.jpg?sw=270&sh=330&sm=fit&sfrm=png","productUrl":"https://www.jbl.co.nz/JBL+Endurance+SPRINT.html?dwvar_JBL%20Endurance%20SPRINT_color=Yellow-GLOBAL-Current&cgid=sport-headphones","productID":"JBLENDURSPRINTBNL","orderable":true,"availability":{"message":"","status":"IN_STOCK"},"price":{"unitLabel":"each","priceType":"standard","salesPrice":"$99.95"},"realprice":{"discountThresholdAmount":5,"salesPrice":"$99.95"},"badges":[],"buttonText":"Add to Cart","showProdLimit":{"status":""},"CTAEnable":false,"commerceSiteFlag":true,"showPromoTimerFlag":false,"isProProd":false}
Wireless on-ear headphone built for the gym
$349.95
Save 25%
{"thumbnailImageUrl":"https://www.jbl.co.nz/dw/image/v2/AAUJ_PRD/on/demandware.static/-/Sites-masterCatalog_Harman/default/dw482b8924/JBL_UA_TRAIN_BLK_HERO_RED_LOGO.jpg?sw=270&sh=330&sm=fit&sfrm=png","thumbnailImageUrl2":"https://www.jbl.co.nz/dw/image/v2/AAUJ_PRD/on/demandware.static/-/Sites-masterCatalog_Harman/default/dw776b951c/JBL_UA_TRAIN_BLK_FRONT_RED_LOGO.jpg?sw=270&sh=330&sm=fit&sfrm=png","productUrl":"https://www.jbl.co.nz/UA+Sport+Wireless+Train.html?dwvar_UA%20Sport%20Wireless%20Train_color=Black%20%2F%20Red-GLOBAL-Current&cgid=sport-headphones","productID":"UAONEARBTBKR","orderable":true,"availability":{"message":"","status":"IN_STOCK"},"price":{"unitLabel":"each","priceType":"sale","salesPrice":"$262.46","standardPrice":"$349.95"},"realprice":{"discountThresholdAmount":5,"salesSavePercentPrice":"Save 25%"},"badges":["sale"],"buttonText":"Add to Cart","showProdLimit":{"status":""},"CTAEnable":false,"commerceSiteFlag":true,"showPromoTimerFlag":false,"isProProd":false}

{"thumbnailImageUrl":"https://www.jbl.co.nz/dw/image/v2/AAUJ_PRD/on/demandware.static/-/Sites-masterCatalog_Harman/default/dw091fd960/JBL_UA_TRAIN_BLK_HERO_Grey_Logo.jpg?sw=270&sh=330&sm=fit&sfrm=png","thumbnailImageUrl2":"https://www.jbl.co.nz/dw/image/v2/AAUJ_PRD/on/demandware.static/-/Sites-masterCatalog_Harman/default/dw646ebb5e/JBL_UA_TRAIN_BLK_FRONT_0Grey_Logo.jpg?sw=270&sh=330&sm=fit&sfrm=png","productUrl":"https://www.jbl.co.nz/UA+Sport+Wireless+Train.html?dwvar_UA%20Sport%20Wireless%20Train_color=Black-GLOBAL-Current&cgid=sport-headphones","productID":"UAONEARBTBLK","orderable":true,"availability":{"message":"","status":"IN_STOCK"},"price":{"unitLabel":"each","priceType":"sale","salesPrice":"$262.46","standardPrice":"$349.95"},"realprice":{"discountThresholdAmount":5,"salesSavePercentPrice":"Save 25%"},"badges":["sale"],"buttonText":"Add to Cart","showProdLimit":{"status":""},"CTAEnable":false,"commerceSiteFlag":true,"showPromoTimerFlag":false,"isProProd":false}
Waterproof Wireless In-Ear Sport Headphones with MP3 Player
$179.95
each
{"thumbnailImageUrl":"https://www.jbl.co.nz/dw/image/v2/AAUJ_PRD/on/demandware.static/-/Sites-masterCatalog_Harman/default/dw4f70b497/JBL_Endurance-DIVE_Product-Image_Black-Lime_new-Front-1605x1605px.jpg?sw=270&sh=330&sm=fit&sfrm=png","thumbnailImageUrl2":"https://www.jbl.co.nz/dw/image/v2/AAUJ_PRD/on/demandware.static/-/Sites-masterCatalog_Harman/default/dw5174a453/JBL-Endurance-Dive_Alt_Yellow-1605x1605px.jpg?sw=270&sh=330&sm=fit&sfrm=png","productUrl":"https://www.jbl.co.nz/JBL+Endurance+DIVE.html?dwvar_JBL%20Endurance%20DIVE_color=Yellow-GLOBAL-Current&cgid=sport-headphones","productID":"JBLENDURDIVEBNL","orderable":true,"availability":{"message":"","status":"IN_STOCK"},"price":{"unitLabel":"each","priceType":"standard","salesPrice":"$179.95"},"realprice":{"discountThresholdAmount":5,"salesPrice":"$179.95"},"badges":[],"buttonText":"Add to Cart","showProdLimit":{"status":""},"CTAEnable":false,"commerceSiteFlag":true,"showPromoTimerFlag":false,"isProProd":false}

{"thumbnailImageUrl":"https://www.jbl.co.nz/dw/image/v2/AAUJ_PRD/on/demandware.static/-/Sites-masterCatalog_Harman/default/dwba85e184/JBL_Endurance-DIVE_Product-Image_Black_new-Front-1605x1605px.jpg?sw=270&sh=330&sm=fit&sfrm=png","thumbnailImageUrl2":"https://www.jbl.co.nz/dw/image/v2/AAUJ_PRD/on/demandware.static/-/Sites-masterCatalog_Harman/default/dw1e8cd08b/JBL-Endurance-Dive_Alt_Black-1605x1605px.jpg?sw=270&sh=330&sm=fit&sfrm=png","productUrl":"https://www.jbl.co.nz/JBL+Endurance+DIVE.html?dwvar_JBL%20Endurance%20DIVE_color=Black-GLOBAL-Current&cgid=sport-headphones","productID":"JBLENDURDIVEBLK","orderable":false,"availability":{"message":"","status":"NOT_AVAILABLE"},"price":{"unitLabel":"each","priceType":"standard","salesPrice":"$179.95"},"realprice":{"discountThresholdAmount":5,"salesPrice":"$179.95"},"badges":[],"buttonText":"Sold Out","showProdLimit":{"status":""},"CTAEnable":false,"commerceSiteFlag":true,"showPromoTimerFlag":false,"isProProd":false}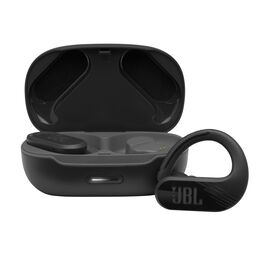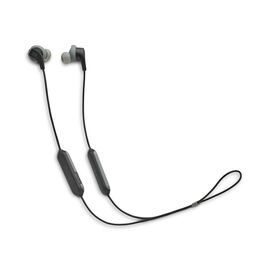 Sweatproof Wireless In-Ear Sport Headphones
$79.95
each
{"thumbnailImageUrl":"https://www.jbl.co.nz/dw/image/v2/AAUJ_PRD/on/demandware.static/-/Sites-masterCatalog_Harman/default/dw1ed58f6d/JBL_EnduranceRunBT_Product-Photo_Hero_Black-1605x1605px.jpg?sw=270&sh=330&sm=fit&sfrm=png","thumbnailImageUrl2":"https://www.jbl.co.nz/dw/image/v2/AAUJ_PRD/on/demandware.static/-/Sites-masterCatalog_Harman/default/dw2e900f44/JBL_EnduranceRunBT_Product-Photo_Front_Black-1605x1605px.jpg?sw=270&sh=330&sm=fit&sfrm=png","productUrl":"https://www.jbl.co.nz/JBL+ENDURANCE+RUNBT.html?dwvar_JBL%20ENDURANCE%20RUNBT_color=Black-GLOBAL-Current&cgid=sport-headphones","productID":"JBLENDURRUNBTBLK","orderable":true,"availability":{"message":"","status":"IN_STOCK"},"price":{"unitLabel":"each","priceType":"standard","salesPrice":"$79.95"},"realprice":{"discountThresholdAmount":5,"salesPrice":"$79.95"},"badges":[],"buttonText":"Add to Cart","showProdLimit":{"status":""},"CTAEnable":false,"commerceSiteFlag":true,"showPromoTimerFlag":false,"isProProd":false}

{"thumbnailImageUrl":"https://www.jbl.co.nz/dw/image/v2/AAUJ_PRD/on/demandware.static/-/Sites-masterCatalog_Harman/default/dwa5bbdcb4/JBL_EnduranceRunBT_Product-Photo_Hero_Black_Lime-1605x1605px.jpg?sw=270&sh=330&sm=fit&sfrm=png","thumbnailImageUrl2":"https://www.jbl.co.nz/dw/image/v2/AAUJ_PRD/on/demandware.static/-/Sites-masterCatalog_Harman/default/dw035d299d/JBL_EnduranceRunBT_Product-Photo_Front_Black_Lime-1605x1605px.jpg?sw=270&sh=330&sm=fit&sfrm=png","productUrl":"https://www.jbl.co.nz/JBL+ENDURANCE+RUNBT.html?dwvar_JBL%20ENDURANCE%20RUNBT_color=Green-GLOBAL-Current&cgid=sport-headphones","productID":"JBLENDURRUNBTBNL","orderable":true,"availability":{"message":"","status":"IN_STOCK"},"price":{"unitLabel":"each","priceType":"standard","salesPrice":"$79.95"},"realprice":{"discountThresholdAmount":5,"salesPrice":"$79.95"},"badges":[],"buttonText":"Add to Cart","showProdLimit":{"status":""},"CTAEnable":false,"commerceSiteFlag":true,"showPromoTimerFlag":false,"isProProd":false}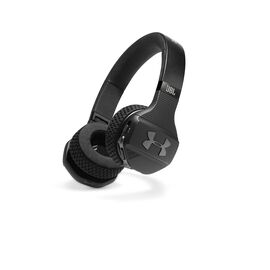 Wireless on-ear headphone built for the gym
$349.95
Save 25%
{"thumbnailImageUrl":"https://www.jbl.co.nz/dw/image/v2/AAUJ_PRD/on/demandware.static/-/Sites-masterCatalog_Harman/default/dw482b8924/JBL_UA_TRAIN_BLK_HERO_RED_LOGO.jpg?sw=270&sh=330&sm=fit&sfrm=png","thumbnailImageUrl2":"https://www.jbl.co.nz/dw/image/v2/AAUJ_PRD/on/demandware.static/-/Sites-masterCatalog_Harman/default/dw776b951c/JBL_UA_TRAIN_BLK_FRONT_RED_LOGO.jpg?sw=270&sh=330&sm=fit&sfrm=png","productUrl":"https://www.jbl.co.nz/UA+Sport+Wireless+Train.html?dwvar_UA%20Sport%20Wireless%20Train_color=Black%20%2F%20Red-GLOBAL-Current&cgid=sport-headphones","productID":"UAONEARBTBKR","orderable":true,"availability":{"message":"","status":"IN_STOCK"},"price":{"unitLabel":"each","priceType":"sale","salesPrice":"$262.46","standardPrice":"$349.95"},"realprice":{"discountThresholdAmount":5,"salesSavePercentPrice":"Save 25%"},"badges":["sale"],"buttonText":"Add to Cart","showProdLimit":{"status":""},"CTAEnable":false,"commerceSiteFlag":true,"showPromoTimerFlag":false,"isProProd":false}

{"thumbnailImageUrl":"https://www.jbl.co.nz/dw/image/v2/AAUJ_PRD/on/demandware.static/-/Sites-masterCatalog_Harman/default/dw091fd960/JBL_UA_TRAIN_BLK_HERO_Grey_Logo.jpg?sw=270&sh=330&sm=fit&sfrm=png","thumbnailImageUrl2":"https://www.jbl.co.nz/dw/image/v2/AAUJ_PRD/on/demandware.static/-/Sites-masterCatalog_Harman/default/dw646ebb5e/JBL_UA_TRAIN_BLK_FRONT_0Grey_Logo.jpg?sw=270&sh=330&sm=fit&sfrm=png","productUrl":"https://www.jbl.co.nz/UA+Sport+Wireless+Train.html?dwvar_UA%20Sport%20Wireless%20Train_color=Black-GLOBAL-Current&cgid=sport-headphones","productID":"UAONEARBTBLK","orderable":true,"availability":{"message":"","status":"IN_STOCK"},"price":{"unitLabel":"each","priceType":"sale","salesPrice":"$262.46","standardPrice":"$349.95"},"realprice":{"discountThresholdAmount":5,"salesSavePercentPrice":"Save 25%"},"badges":["sale"],"buttonText":"Add to Cart","showProdLimit":{"status":""},"CTAEnable":false,"commerceSiteFlag":true,"showPromoTimerFlag":false,"isProProd":false}
Wired and Wireless Sport Headphones to keep the music pumping while you workout
Keeping the music going with your favourite fitness beats so you stay motivated to reach your best. JBL Sport Headphones come in both wired and wireless designs with easy-fit ear bud designs that will stay put no matter where your run takes you.
Read More »
High performance and easy fit is just the start
At JBL, we have built a reputation on manufacturing the best
quality audio devices
and accessories that the industry has to offer. With a wide range of sport earphones to choose from, you'll be sure to find the perfect set for yourself.
No matter how complex, calm or stringent your fitness routine is, our wireless sports earphones are the ideal choice for you. When browsing the complete range of sports earphones online, enjoy features such as:
• Sweat proof materials
• Up to 8-hour playback and 16 hour extended battery life on our wireless and Bluetooth models
• JBL signature powerful sound
Whether you are a full-time gym goer or someone who enjoys an after-work walk, our collection of sport earphones has something that suits every lifestyle.
Buy your sports earbuds online at JBL
With over 70 years of industry experience in delivering the best quality sound and top of the line products, combined with outstanding customer service, we are confident in providing you with the right wireless sport earphones. Take your workout to the next level with JBL today.