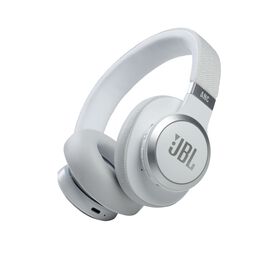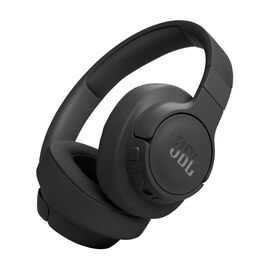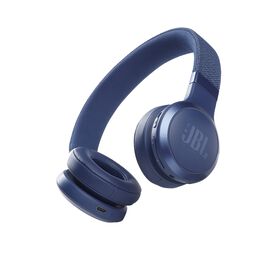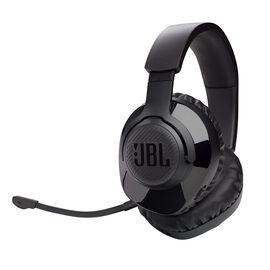 Wireless over-ear headset with detachable mic
$159.95
each
{"thumbnailImageUrl":"https://www.jbl.co.nz/dw/image/v2/AAUJ_PRD/on/demandware.static/-/Sites-masterCatalog_Harman/default/dwca9a01e5/1.JBL_Free WFH Wireless_Product Image_Hero.jpg?sw=270&sh=330&sm=fit&sfrm=png","thumbnailImageUrl2":"https://www.jbl.co.nz/dw/image/v2/AAUJ_PRD/on/demandware.static/-/Sites-masterCatalog_Harman/default/dw0d03ab37/2.JBL_Free WFH Wireless_Product Image_Front.jpg?sw=270&sh=330&sm=fit&sfrm=png","productUrl":"https://www.jbl.co.nz/FREEWFHWIRELESS-.html?dwvar_FREEWFHWIRELESS-_color=Black-GLOBAL-Current&cgid=over-ear-headphones","productID":"JBLFREEWFHWLBLK","orderable":true,"availability":{"message":"","status":"IN_STOCK"},"price":{"unitLabel":"each","priceType":"standard","salesPrice":"$159.95"},"realprice":{"discountThresholdAmount":5,"salesPrice":"$159.95"},"badges":[],"buttonText":"Add to Cart","showProdLimit":{"status":""},"CTAEnable":false,"commerceSiteFlag":true,"showPromoTimerFlag":false,"isProProd":false}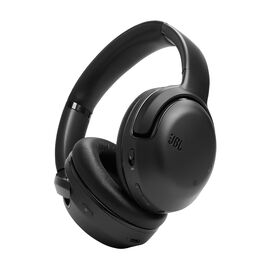 Wireless over-ear Noise Cancelling headphones
$369.95
each
{"thumbnailImageUrl":"https://www.jbl.co.nz/dw/image/v2/AAUJ_PRD/on/demandware.static/-/Sites-masterCatalog_Harman/default/dwb7e585c6/JBL_TOUR_One M2_Product Image_Hero_Black.jpg?sw=270&sh=330&sm=fit&sfrm=png","thumbnailImageUrl2":"https://www.jbl.co.nz/dw/image/v2/AAUJ_PRD/on/demandware.static/-/Sites-masterCatalog_Harman/default/dwcd8972ee/JBL_TOUR_One M2_Product Image_Back_Black.jpg?sw=270&sh=330&sm=fit&sfrm=png","productUrl":"https://www.jbl.co.nz/TOUR-ONE-M2.html?dwvar_TOUR-ONE-M2_color=Black-GLOBAL-Current&cgid=over-ear-headphones","productID":"JBLTOURONEM2BLK","orderable":false,"availability":{"message":"","status":"NOT_AVAILABLE"},"price":{"unitLabel":"each","priceType":"standard","salesPrice":"$369.95"},"realprice":{"discountThresholdAmount":5,"salesPrice":"$369.95"},"badges":["new"],"buttonText":"Sold Out","showProdLimit":{"status":""},"CTAEnable":false,"commerceSiteFlag":true,"showPromoTimerFlag":false,"isProProd":false}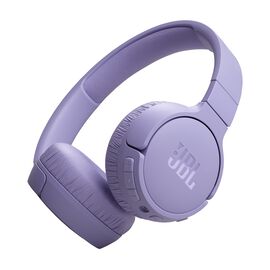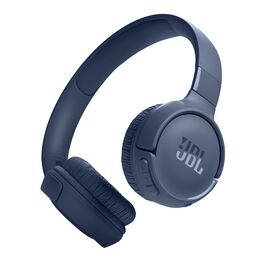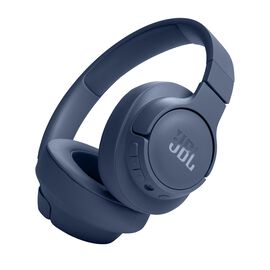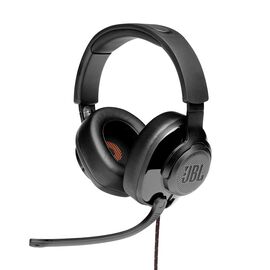 Hybrid wired over-ear PC gaming headset with flip-up mic
$149.95
each
{"thumbnailImageUrl":"https://www.jbl.co.nz/dw/image/v2/AAUJ_PRD/on/demandware.static/-/Sites-masterCatalog_Harman/default/dwd70387e8/JBL_Quantum_300_Product Image_Hero.jpg?sw=270&sh=330&sm=fit&sfrm=png","thumbnailImageUrl2":"https://www.jbl.co.nz/dw/image/v2/AAUJ_PRD/on/demandware.static/-/Sites-masterCatalog_Harman/default/dwd621834c/JBL_Quantum_300_Product Image_Front_White.jpg?sw=270&sh=330&sm=fit&sfrm=png","productUrl":"https://www.jbl.co.nz/QUANTUM300.html?dwvar_QUANTUM300_color=Black-GLOBAL-Current&cgid=over-ear-headphones","productID":"JBLQUANTUM300BLK","orderable":true,"availability":{"message":"","status":"IN_STOCK"},"price":{"unitLabel":"each","priceType":"standard","salesPrice":"$149.95"},"realprice":{"discountThresholdAmount":5,"salesPrice":"$149.95"},"badges":[],"buttonText":"Add to Cart","showProdLimit":{"status":""},"CTAEnable":false,"commerceSiteFlag":true,"showPromoTimerFlag":false,"isProProd":false}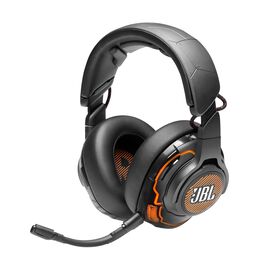 USB Wired Over-Ear Professional PC Gaming Headset with Head-Tracking Enhanced QuantumSPHERE 360
$549.95
each
{"thumbnailImageUrl":"https://www.jbl.co.nz/dw/image/v2/AAUJ_PRD/on/demandware.static/-/Sites-masterCatalog_Harman/default/dwf1ff9eed/JBL_QUANTUM ONE_Product Image_Angle.jpg?sw=270&sh=330&sm=fit&sfrm=png","thumbnailImageUrl2":"https://www.jbl.co.nz/dw/image/v2/AAUJ_PRD/on/demandware.static/-/Sites-masterCatalog_Harman/default/dw2f3446b7/JBL_QUANTUM ONE_Product Image_Front.jpg?sw=270&sh=330&sm=fit&sfrm=png","productUrl":"https://www.jbl.co.nz/QUANTUMONE.html?dwvar_QUANTUMONE_color=Black-GLOBAL-Current&cgid=over-ear-headphones","productID":"JBLQUANTUMONEBLK","orderable":false,"availability":{"message":"","status":"NOT_AVAILABLE"},"price":{"unitLabel":"each","priceType":"standard","salesPrice":"$549.95"},"realprice":{"discountThresholdAmount":5,"salesPrice":"$549.95"},"badges":[],"buttonText":"Sold Out","showProdLimit":{"status":""},"CTAEnable":false,"commerceSiteFlag":true,"showPromoTimerFlag":false,"isProProd":false}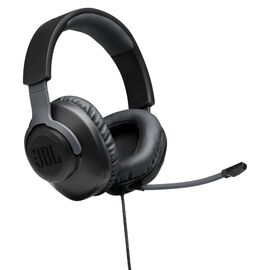 Wired over-ear headset with detachable mic
$64.95
each
{"thumbnailImageUrl":"https://www.jbl.co.nz/dw/image/v2/AAUJ_PRD/on/demandware.static/-/Sites-masterCatalog_Harman/default/dwcc816c76/JBL_FREEWFH_Black_new_01.jpg?sw=270&sh=330&sm=fit&sfrm=png","thumbnailImageUrl2":"https://www.jbl.co.nz/dw/image/v2/AAUJ_PRD/on/demandware.static/-/Sites-masterCatalog_Harman/default/dw9ec38952/JBL_FREEWFH_Black_new_02.jpg?sw=270&sh=330&sm=fit&sfrm=png","productUrl":"https://www.jbl.co.nz/FREEWFH-.html?dwvar_FREEWFH-_color=Black-GLOBAL-Current&cgid=over-ear-headphones","productID":"JBLFREEWFHBLK","orderable":true,"availability":{"message":"","status":"IN_STOCK"},"price":{"unitLabel":"each","priceType":"standard","salesPrice":"$64.95"},"realprice":{"discountThresholdAmount":5,"salesPrice":"$64.95"},"badges":[],"buttonText":"Add to Cart","showProdLimit":{"status":""},"CTAEnable":false,"commerceSiteFlag":true,"showPromoTimerFlag":false,"isProProd":false}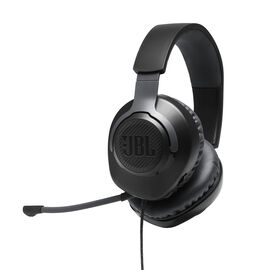 You have viewed 12 of 18 products
Discover JBL On Ear and Over-Ear Headphones in NZ
Discover JBL On Ear and Over-Ear Headphones in NZ
Introducing our comprehensive range of over-ear headphones. Using a set of over-ear headphones enables you to take your music to the next level everywhere you go. With innovative technology and a wide range of designs to choose from, our collection of over-ear and on-ear headphones has something that will suit your style.
Read More »
Powerful Sound in a Comfortable Package
Here at JBL, we have proven ourselves to be the country's leading provider of high-quality sound solutions and audio accessories. With a range of compact designs, comfortable materials, and tough durability, our over-ear headphones in NZ are no exception.
Over-the-Head Headphones For Your Workout, Daily Commute, & Everything Else
Whether you are looking for overhead headphones to take to the gym or headphones to use whilst commuting to and from work, our range of over-ear and on-ear headphones is the ideal choice for you.
No matter your specific requirements, our over-the-head headphones have you covered. When shopping the complete line, enjoy browsing features such as:
Built-in microphone so you can stay in touch
USB chargeable battery on our wireless range
Bluetooth connectivity so you can connect to your devices
JBL Signature Sound
Seamlessly switch between devices such as your laptop or mobile phone
Comfort-fit fabric headband that stays in place
Google and Siri activation buttons on some models
High-Quality On-Ear Headphones
For the perfect gift idea, we recommend purchasing our on-ear headphones today. Whether you are giving them to a family member or close friend, our over-ear headphones offer quality and performance that suit everyone and every lifestyle.
Buy Over-Ear Headphones in NZ Today
To find out more about the entire range of over-ear headphones, visit us online or at one of our stockists nationwide and you'll be sure to receive the support you need.
With over 70 years of industry experience, outstanding customer service and extensive product knowledge, our professionals offer the best advice and can help you find the perfect headphones for your needs.
FAQs
What makes JBL on-ear and over-ear headphones special?
JBL on-ear and over-ear headphones incorporate advanced technology and high-quality materials to provide powerful sound while maintaining optimal comfort. Key features include built-in microphones, JBL Signature Sound, Bluetooth connectivity, and more, making them a top choice for music lovers.
Are these on-ear headphones suitable for both iOS and Android devices?
Absolutely, our headphones are designed to seamlessly connect with both iOS and Android devices. They also feature Bluetooth connectivity for effortless pairing with your devices.
How does the USB chargeable battery work on the wireless range?
Our wireless range of headphones includes a USB chargeable battery, meaning you can conveniently recharge your headphones using a standard USB cable.
Can I switch between devices while using JBL headphones?
Yes, our headphones allow for effortless switching between devices, such as your laptop or mobile phone, providing you with a seamless listening experience.
Are these headphones comfortable for extended wear?
Absolutely! Our over-ear and on-ear headphones feature comfort-fit fabric headbands, ensuring they stay in place and remain comfortable even during extended use.
Do any models include Google and Siri activation buttons?
Yes, some models of our headphones come equipped with Google and Siri activation buttons for added convenience.