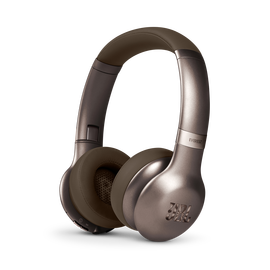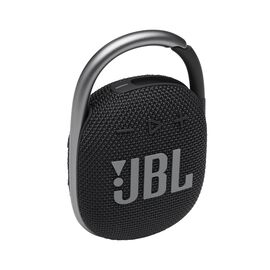 Ultra-portable Waterproof Speaker
$99.95
each
{"thumbnailImageUrl":"https://www.jbl.co.nz/dw/image/v2/AAUJ_PRD/on/demandware.static/-/Sites-masterCatalog_Harman/default/dw2b734963/JBL_CLIP4_HERO_BLACK_ORANGE_0733_x1.jpg?sw=270&sh=330&sm=fit&sfrm=png","thumbnailImageUrl2":"https://www.jbl.co.nz/dw/image/v2/AAUJ_PRD/on/demandware.static/-/Sites-masterCatalog_Harman/default/dw97908678/JBL_CLIP4_FRONT_BLACK_ORANGE_0129_x1.jpg?sw=270&sh=330&sm=fit&sfrm=png","productUrl":"https://www.jbl.co.nz/CLIP+4-.html?dwvar_CLIP%204-_color=Black%20%2F%20Orange-GLOBAL-Current&cgid=bluetooth-speakers","productID":"JBLCLIP4BLKO","orderable":false,"availability":{"message":"","status":"NOT_AVAILABLE"},"price":{"unitLabel":"each","priceType":"standard","salesPrice":"$99.95"},"realprice":{"discountThresholdAmount":5,"salesPrice":"$99.95"},"badges":[],"buttonText":"Sold Out","showProdLimit":{"status":""},"CTAEnable":false,"commerceSiteFlag":true,"showPromoTimerFlag":false,"isProProd":false}

{"thumbnailImageUrl":"https://www.jbl.co.nz/dw/image/v2/AAUJ_PRD/on/demandware.static/-/Sites-masterCatalog_Harman/default/dw0eae988c/JBL_CLIP4_HERO_CAMO_0742_x2.jpg?sw=270&sh=330&sm=fit&sfrm=png","thumbnailImageUrl2":"https://www.jbl.co.nz/dw/image/v2/AAUJ_PRD/on/demandware.static/-/Sites-masterCatalog_Harman/default/dw5d9a2082/JBL_CLIP4_FRONT_CAMO_0165_x2.jpg?sw=270&sh=330&sm=fit&sfrm=png","productUrl":"https://www.jbl.co.nz/CLIP+4-.html?dwvar_CLIP%204-_color=Squad-AM-Current&cgid=bluetooth-speakers","productID":"JBLCLIP4SQUADAM","orderable":false,"availability":{"message":"","status":"NOT_AVAILABLE"},"price":{"unitLabel":"each","priceType":"standard","salesPrice":"$99.95"},"realprice":{"discountThresholdAmount":5,"salesPrice":"$99.95"},"badges":[],"buttonText":"Sold Out","showProdLimit":{"status":""},"CTAEnable":false,"commerceSiteFlag":true,"showPromoTimerFlag":false,"isProProd":false}

{"thumbnailImageUrl":"https://www.jbl.co.nz/dw/image/v2/AAUJ_PRD/on/demandware.static/-/Sites-masterCatalog_Harman/default/dw7fe37194/JBL_CLIP4_HERO_BLUE_WHITE_CORAL_0744_x2.jpg?sw=270&sh=330&sm=fit&sfrm=png","thumbnailImageUrl2":"https://www.jbl.co.nz/dw/image/v2/AAUJ_PRD/on/demandware.static/-/Sites-masterCatalog_Harman/default/dwe112400e/JBL_CLIP4_FRONT_BLUE_WHITE_CORAL_0104_x2.jpg?sw=270&sh=330&sm=fit&sfrm=png","productUrl":"https://www.jbl.co.nz/CLIP+4-.html?dwvar_CLIP%204-_color=Blue%20%2F%20Pink-GLOBAL-Current&cgid=bluetooth-speakers","productID":"JBLCLIP4BLUP","orderable":false,"availability":{"message":"","status":"NOT_AVAILABLE"},"price":{"unitLabel":"each","priceType":"standard","salesPrice":"$99.95"},"realprice":{"discountThresholdAmount":5,"salesPrice":"$99.95"},"badges":[],"buttonText":"Sold Out","showProdLimit":{"status":""},"CTAEnable":false,"commerceSiteFlag":true,"showPromoTimerFlag":false,"isProProd":false}

{"thumbnailImageUrl":"https://www.jbl.co.nz/dw/image/v2/AAUJ_PRD/on/demandware.static/-/Sites-masterCatalog_Harman/default/dwec108737/JBL_CLIP4_HERO_STANDARD_PINK_0738_x2.jpg?sw=270&sh=330&sm=fit&sfrm=png","thumbnailImageUrl2":"https://www.jbl.co.nz/dw/image/v2/AAUJ_PRD/on/demandware.static/-/Sites-masterCatalog_Harman/default/dw944edd29/JBL_CLIP4_FRONT_STANDARD_PINK_0143_x2.jpg?sw=270&sh=330&sm=fit&sfrm=png","productUrl":"https://www.jbl.co.nz/CLIP+4-.html?dwvar_CLIP%204-_color=Pink-GLOBAL-Current&cgid=bluetooth-speakers","productID":"JBLCLIP4PINK","orderable":false,"availability":{"message":"","status":"NOT_AVAILABLE"},"price":{"unitLabel":"each","priceType":"standard","salesPrice":"$99.95"},"realprice":{"discountThresholdAmount":5,"salesPrice":"$99.95"},"badges":[],"buttonText":"Sold Out","showProdLimit":{"status":""},"CTAEnable":false,"commerceSiteFlag":true,"showPromoTimerFlag":false,"isProProd":false}

{"thumbnailImageUrl":"https://www.jbl.co.nz/dw/image/v2/AAUJ_PRD/on/demandware.static/-/Sites-masterCatalog_Harman/default/dw12814db6/JBL_CLIP4_HERO_STANDARD_BLUE_0741_x1.jpg?sw=270&sh=330&sm=fit&sfrm=png","thumbnailImageUrl2":"https://www.jbl.co.nz/dw/image/v2/AAUJ_PRD/on/demandware.static/-/Sites-masterCatalog_Harman/default/dw5e0c32dd/JBL_CLIP4_FRONT_STANDARD_BLUE_0141_x1.jpg?sw=270&sh=330&sm=fit&sfrm=png","productUrl":"https://www.jbl.co.nz/CLIP+4-.html?dwvar_CLIP%204-_color=Blue-GLOBAL-Current&cgid=bluetooth-speakers","productID":"JBLCLIP4BLU","orderable":false,"availability":{"message":"","status":"NOT_AVAILABLE"},"price":{"unitLabel":"each","priceType":"standard","salesPrice":"$99.95"},"realprice":{"discountThresholdAmount":5,"salesPrice":"$99.95"},"badges":[],"buttonText":"Sold Out","showProdLimit":{"status":""},"CTAEnable":false,"commerceSiteFlag":true,"showPromoTimerFlag":false,"isProProd":false}

{"thumbnailImageUrl":"https://www.jbl.co.nz/dw/image/v2/AAUJ_PRD/on/demandware.static/-/Sites-masterCatalog_Harman/default/dw0eae988c/JBL_CLIP4_HERO_CAMO_0742_x2.jpg?sw=270&sh=330&sm=fit&sfrm=png","thumbnailImageUrl2":"https://www.jbl.co.nz/dw/image/v2/AAUJ_PRD/on/demandware.static/-/Sites-masterCatalog_Harman/default/dw5d9a2082/JBL_CLIP4_FRONT_CAMO_0165_x2.jpg?sw=270&sh=330&sm=fit&sfrm=png","productUrl":"https://www.jbl.co.nz/CLIP+4-.html?dwvar_CLIP%204-_color=Squad-GLOBAL-Current&cgid=bluetooth-speakers","productID":"JBLCLIP4SQUAD","orderable":false,"availability":{"message":"","status":"NOT_AVAILABLE"},"price":{"unitLabel":"each","priceType":"sale","salesPrice":"$74.95","standardPrice":"$99.95"},"realprice":{"discountThresholdAmount":5,"salesSavePercentPrice":"Save 25%"},"badges":["sale"],"buttonText":"Sold Out","showProdLimit":{"status":""},"CTAEnable":false,"commerceSiteFlag":true,"showPromoTimerFlag":false,"isProProd":false}

{"thumbnailImageUrl":"https://www.jbl.co.nz/dw/image/v2/AAUJ_PRD/on/demandware.static/-/Sites-masterCatalog_Harman/default/dw4fc2534e/JBL_CLIP4_HERO_STANDARD_TRIPLE_BLACK_0737_x1.jpg?sw=270&sh=330&sm=fit&sfrm=png","thumbnailImageUrl2":"https://www.jbl.co.nz/dw/image/v2/AAUJ_PRD/on/demandware.static/-/Sites-masterCatalog_Harman/default/dwd90fbcef/JBL_CLIP4_FRONT_STANDARD_TRIPLE_BLACK_0150_x1.jpg?sw=270&sh=330&sm=fit&sfrm=png","productUrl":"https://www.jbl.co.nz/CLIP+4-.html?dwvar_CLIP%204-_color=Black-GLOBAL-Current&cgid=bluetooth-speakers","productID":"JBLCLIP4BLK","orderable":false,"availability":{"message":"","status":"NOT_AVAILABLE"},"price":{"unitLabel":"each","priceType":"standard","salesPrice":"$99.95"},"realprice":{"discountThresholdAmount":5,"salesPrice":"$99.95"},"badges":["new"],"buttonText":"Sold Out","showProdLimit":{"status":""},"CTAEnable":false,"commerceSiteFlag":true,"showPromoTimerFlag":false,"isProProd":false}

{"thumbnailImageUrl":"https://www.jbl.co.nz/dw/image/v2/AAUJ_PRD/on/demandware.static/-/Sites-masterCatalog_Harman/default/dw00fb4a42/JBL_CLIP4_HERO_STANDARD_TEAL_0735_x1.jpg?sw=270&sh=330&sm=fit&sfrm=png","thumbnailImageUrl2":"https://www.jbl.co.nz/dw/image/v2/AAUJ_PRD/on/demandware.static/-/Sites-masterCatalog_Harman/default/dw2eb5c3fa/JBL_CLIP4_FRONT_STANDARD_TEAL_0136_x1.jpg?sw=270&sh=330&sm=fit&sfrm=png","productUrl":"https://www.jbl.co.nz/CLIP+4-.html?dwvar_CLIP%204-_color=Teal-GLOBAL-Current&cgid=bluetooth-speakers","productID":"JBLCLIP4TEAL","orderable":false,"availability":{"message":"","status":"NOT_AVAILABLE"},"price":{"unitLabel":"each","priceType":"standard","salesPrice":"$99.95"},"realprice":{"discountThresholdAmount":5,"salesPrice":"$99.95"},"badges":[],"buttonText":"Sold Out","showProdLimit":{"status":""},"CTAEnable":false,"commerceSiteFlag":true,"showPromoTimerFlag":false,"isProProd":false}

{"thumbnailImageUrl":"https://www.jbl.co.nz/dw/image/v2/AAUJ_PRD/on/demandware.static/-/Sites-masterCatalog_Harman/default/dw5aba398e/JBL_CLIP4_HERO_GREY_PINK_0745_x2.jpg?sw=270&sh=330&sm=fit&sfrm=png","thumbnailImageUrl2":"https://www.jbl.co.nz/dw/image/v2/AAUJ_PRD/on/demandware.static/-/Sites-masterCatalog_Harman/default/dwc1f8d37b/JBL_CLIP4_FRONT_GREY_PINK_0102_x2.jpg?sw=270&sh=330&sm=fit&sfrm=png","productUrl":"https://www.jbl.co.nz/CLIP+4-.html?dwvar_CLIP%204-_color=Grey-GLOBAL-Current&cgid=bluetooth-speakers","productID":"JBLCLIP4GRY","orderable":false,"availability":{"message":"","status":"NOT_AVAILABLE"},"price":{"unitLabel":"each","priceType":"standard","salesPrice":"$99.95"},"realprice":{"discountThresholdAmount":5,"salesPrice":"$99.95"},"badges":[],"buttonText":"Sold Out","showProdLimit":{"status":""},"CTAEnable":false,"commerceSiteFlag":true,"showPromoTimerFlag":false,"isProProd":false}

{"thumbnailImageUrl":"https://www.jbl.co.nz/dw/image/v2/AAUJ_PRD/on/demandware.static/-/Sites-masterCatalog_Harman/default/dw5e897ae8/JBL_CLIP4_HERO_STANDARD_CLOUD_WHITE_0739_x2.jpg?sw=270&sh=330&sm=fit&sfrm=png","thumbnailImageUrl2":"https://www.jbl.co.nz/dw/image/v2/AAUJ_PRD/on/demandware.static/-/Sites-masterCatalog_Harman/default/dw8bad1f44/JBL_CLIP4_FRONT_STANDARD_CLOUD_WHITE_0156_x2.jpg?sw=270&sh=330&sm=fit&sfrm=png","productUrl":"https://www.jbl.co.nz/CLIP+4-.html?dwvar_CLIP%204-_color=White-GLOBAL-Current&cgid=bluetooth-speakers","productID":"JBLCLIP4WHT","orderable":false,"availability":{"message":"","status":"NOT_AVAILABLE"},"price":{"unitLabel":"each","priceType":"standard","salesPrice":"$99.95"},"realprice":{"discountThresholdAmount":5,"salesPrice":"$99.95"},"badges":[],"buttonText":"Sold Out","showProdLimit":{"status":""},"CTAEnable":false,"commerceSiteFlag":true,"showPromoTimerFlag":false,"isProProd":false}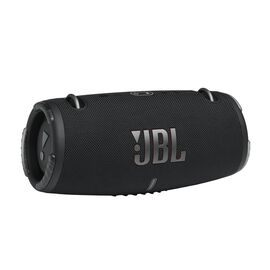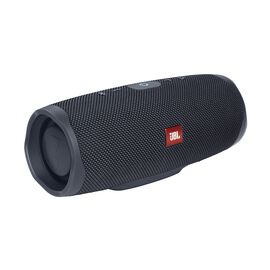 Portable Waterproof Speaker with Powerbank
$199.95
each
{"thumbnailImageUrl":"https://www.jbl.co.nz/dw/image/v2/AAUJ_PRD/on/demandware.static/-/Sites-masterCatalog_Harman/default/dw118a4fca/1_JBL_CHARGE_ESSENTIAL_2_HERO_31487_x1.jpg?sw=270&sh=330&sm=fit&sfrm=png","thumbnailImageUrl2":"https://www.jbl.co.nz/dw/image/v2/AAUJ_PRD/on/demandware.static/-/Sites-masterCatalog_Harman/default/dw312c7a17/2_JBL_CHARGE_ESSENTIAL_2_FRONT_31456_x1.jpg?sw=270&sh=330&sm=fit&sfrm=png","productUrl":"https://www.jbl.co.nz/CHARGE-ESSENTIAL-2-.html?dwvar_CHARGE-ESSENTIAL-2-_color=Gun%20Metal-GLOBAL-Current&cgid=bluetooth-speakers","productID":"JBLCHARGEES2","orderable":true,"availability":{"message":"","status":"IN_STOCK"},"price":{"unitLabel":"each","priceType":"standard","salesPrice":"$199.95"},"realprice":{"discountThresholdAmount":5,"salesPrice":"$199.95"},"badges":[],"buttonText":"Add to Cart","showProdLimit":{"status":""},"CTAEnable":false,"commerceSiteFlag":true,"showPromoTimerFlag":false,"isProProd":false}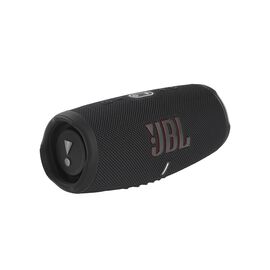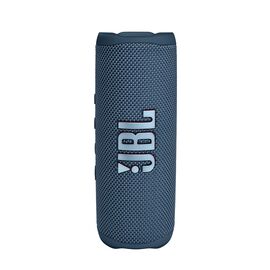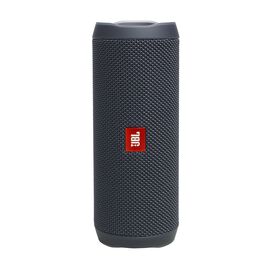 Portable Waterproof Speaker
$149.95
each
{"thumbnailImageUrl":"https://www.jbl.co.nz/dw/image/v2/AAUJ_PRD/on/demandware.static/-/Sites-masterCatalog_Harman/default/dw15191483/JBL_FLIP_ESSENTIAL_2_HERO_36360_x3.jpg?sw=270&sh=330&sm=fit&sfrm=png","thumbnailImageUrl2":"https://www.jbl.co.nz/dw/image/v2/AAUJ_PRD/on/demandware.static/-/Sites-masterCatalog_Harman/default/dwc1d21c52/JBL_FLIP_ESSENTIAL_2_FRONT_36365_x3.jpg?sw=270&sh=330&sm=fit&sfrm=png","productUrl":"https://www.jbl.co.nz/FLIP-ESSENTIAL-2-.html?dwvar_FLIP-ESSENTIAL-2-_color=Gun%20Metal-GLOBAL-Current&cgid=bluetooth-speakers","productID":"JBLFLIPES2","orderable":true,"availability":{"message":"","status":"IN_STOCK"},"price":{"unitLabel":"each","priceType":"standard","salesPrice":"$149.95"},"realprice":{"discountThresholdAmount":5,"salesPrice":"$149.95"},"badges":[],"buttonText":"Add to Cart","showProdLimit":{"status":""},"CTAEnable":false,"commerceSiteFlag":true,"showPromoTimerFlag":false,"isProProd":false}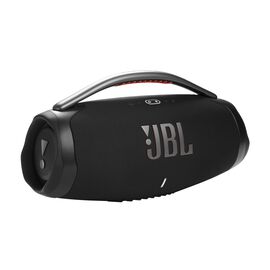 Portable speaker
$669.95
each
{"thumbnailImageUrl":"https://www.jbl.co.nz/dw/image/v2/AAUJ_PRD/on/demandware.static/-/Sites-masterCatalog_Harman/default/dw5c78df71/1_JBL_BOOMBOX_3_SQUAD_HERO_33262_x2.jpg?sw=270&sh=330&sm=fit&sfrm=png","thumbnailImageUrl2":"https://www.jbl.co.nz/dw/image/v2/AAUJ_PRD/on/demandware.static/-/Sites-masterCatalog_Harman/default/dw820452b2/2_JBL_BOOMBOX_3_SQUAD_FRONT_33269_x2.jpg?sw=270&sh=330&sm=fit&sfrm=png","productUrl":"https://www.jbl.co.nz/BOOMBOX-3-.html?dwvar_BOOMBOX-3-_color=Squad-APAC-Current&cgid=bluetooth-speakers","productID":"JBLBOOMBOX3SQUADAS","orderable":false,"availability":{"message":"","status":"NOT_AVAILABLE"},"price":{"unitLabel":"each","priceType":"standard","salesPrice":"$669.95"},"realprice":{"discountThresholdAmount":5,"salesPrice":"$669.95"},"badges":[],"buttonText":"Sold Out","showProdLimit":{"status":""},"CTAEnable":false,"commerceSiteFlag":true,"showPromoTimerFlag":false,"isProProd":false}

{"thumbnailImageUrl":"https://www.jbl.co.nz/dw/image/v2/AAUJ_PRD/on/demandware.static/-/Sites-masterCatalog_Harman/default/dw0c65a3fa/1_JBL_BOOMBOX_3_HERO_BLACK_33216_x2.jpg?sw=270&sh=330&sm=fit&sfrm=png","thumbnailImageUrl2":"https://www.jbl.co.nz/dw/image/v2/AAUJ_PRD/on/demandware.static/-/Sites-masterCatalog_Harman/default/dw8b4c597d/2_JBL_BOOMBOX_3_FRONT_33203_x2.jpg?sw=270&sh=330&sm=fit&sfrm=png","productUrl":"https://www.jbl.co.nz/BOOMBOX-3-.html?dwvar_BOOMBOX-3-_color=Black-APAC-Current&cgid=bluetooth-speakers","productID":"JBLBOOMBOX3BLKAS","orderable":true,"availability":{"message":"","status":"IN_STOCK"},"price":{"unitLabel":"each","priceType":"standard","salesPrice":"$669.95"},"realprice":{"discountThresholdAmount":5,"salesPrice":"$669.95"},"badges":[],"buttonText":"Add to Cart","showProdLimit":{"status":""},"CTAEnable":false,"commerceSiteFlag":true,"showPromoTimerFlag":false,"isProProd":false}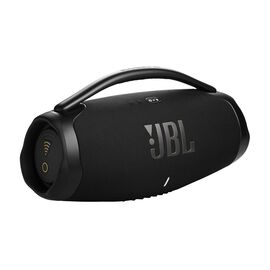 Powerful Wi-Fi and Bluetooth portable speaker
{"thumbnailImageUrl":"https://www.jbl.co.nz/dw/image/v2/AAUJ_PRD/on/demandware.static/-/Sites-masterCatalog_Harman/default/dw04ce0252/JBL_BOOMBOX3_WIFI_HERO_37919_x4.jpg?sw=270&sh=330&sm=fit&sfrm=png","thumbnailImageUrl2":"https://www.jbl.co.nz/dw/image/v2/AAUJ_PRD/on/demandware.static/-/Sites-masterCatalog_Harman/default/dwbfcfab26/JBL_BOOMBOX3_WIFI_FRONT_37932_x3.jpg?sw=270&sh=330&sm=fit&sfrm=png","productUrl":"https://www.jbl.co.nz/BOOMBOX-3-WIFI.html?dwvar_BOOMBOX-3-WIFI_color=Black-APAC-Current&cgid=bluetooth-speakers","productID":"JBLBB3WIFIBLKAS","orderable":true,"availability":{"message":"","status":"IN_STOCK"},"price":{"unitLabel":"each","priceType":"standard","salesPrice":"N/A"},"realprice":{"discountThresholdAmount":5,"salesPrice":"N/A"},"badges":[],"buttonText":"Add to Cart","showProdLimit":{"status":""},"CTAEnable":false,"commerceSiteFlag":true,"showPromoTimerFlag":false,"isProProd":false}
You have viewed 11 of 16 products
Portable Bluetooth Speakers
Immerse in Unmatched Audio with Our Bluetooth Speakers
Our portable Bluetooth speakers are specifically engineered to deliver crisp, robust sound that can elevate any gathering. Using our cutting-edge technology, you can enjoy your favourite tracks anytime, anywhere. Whether you're in search of a party-starting loudspeaker or a waterproof Bluetooth speaker, we've got a speaker to suit your needs.
Read More »
High-Quality Wireless Speakers in NZ
We offer compact Bluetooth speakers for effortless portability, large Bluetooth speakers to reverberate beats during your house parties, and even waterproof Bluetooth speakers for a day by the pool or at the beach. With a variety of sizes to explore, discovering the perfect Bluetooth speaker to match your preferences is a breeze.
Bluetooth Speakers for Every Event
Whether it's a picnic or a dinner party, our portable Bluetooth speakers are your ideal companions. Crafted with convenience in mind, they effortlessly pair with any Bluetooth-enabled device, granting you the ability to enjoy the hits no matter your location – even during a shower!
Get the Party Started with a Large Bluetooth Speaker
Import the vibes of a nightclub into your own home with our range of powerful Bluetooth party speakers. Engineered to deliver powerful, crystal-clear audio, they can keep the party alive until the break of dawn. With their dust-resistant design, these outdoor Bluetooth speakers are perfect for outdoor parties, picnics, and barbecues. Don't sweat the small stuff – let the music play and the beats bounce.
Shop Premium Bluetooth Speakers
We offer a broad range of Bluetooth speakers for sale that effortlessly infuse more music into your life. Our speakers aren't solely about robust sound and durability. They're also equipped with the latest technological features, including integrated microphones, USB ports, and extended battery life. Whether you're looking for a large Bluetooth speaker to fill a vast space or a small Bluetooth speaker for your on-the-go music needs, there's a JBL speaker for you.
JBL: Delivering Quality Sound
At JBL, we don't just offer Bluetooth speakers; we provide an unparalleled sound experience. Our Bluetooth speakers are designed to breathe life into your music and podcasts, ensuring every note of your favourite tracks resonates clearly. With the powerful sound delivered by our speakers, you won't miss a beat.
Find Your Perfect Wireless Speakers in NZ Now
Discover your ideal Bluetooth speaker at JBL. We are your dependable source for high-quality, cost-effective Bluetooth speakers. Shop online today!
FAQs
Can JBL Bluetooth speakers pair with any Bluetooth-enabled device?
Absolutely, all our Bluetooth speakers can easily pair with any Bluetooth-enabled device, letting you enjoy your favourite music anywhere, anytime.
How does the sound quality of JBL Bluetooth speakers compare to other brands?
JBL Bluetooth speakers are engineered to deliver clear and powerful sound, ensuring every note of your favourite songs resonates clearly.
Does JBL provide Bluetooth speakers with the latest technology?
Certainly. Our Bluetooth speakers boast the latest features such as integrated microphones for hands-free calls, USB ports for charging, and extended battery life for seamless music playback.
Do JBL Bluetooth speakers include a built-in microphone?
Yes, certain models of our Bluetooth speakers feature a built-in microphone that allows you to take calls hands-free or use voice assistants.