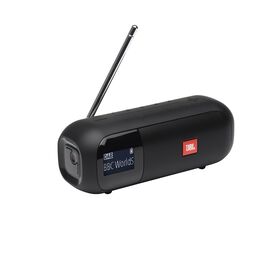 Portable DAB/DAB+/FM radio with Bluetooth
$189.95
each
{"thumbnailImageUrl":"https://www.jbl.co.nz/dw/image/v2/AAUJ_PRD/on/demandware.static/-/Sites-masterCatalog_Harman/default/dw6bfc6768/JBL_TUNER2_DAB_HERO_BLACK_053_x2.jpg?sw=270&sh=330&sm=fit&sfrm=png","thumbnailImageUrl2":"https://www.jbl.co.nz/dw/image/v2/AAUJ_PRD/on/demandware.static/-/Sites-masterCatalog_Harman/default/dwece07861/JBL_TUNER2_DAB_FRONT_BLACK_004_x3.jpg?sw=270&sh=330&sm=fit&sfrm=png","productUrl":"https://www.jbl.co.nz/TUNER+2-.html?dwvar_TUNER%202-_color=Black-GLOBAL-Current&cgid=speakers-radio","productID":"JBLTUNER2BLK","orderable":false,"availability":{"message":"","status":"NOT_AVAILABLE"},"price":{"unitLabel":"each","priceType":"standard","salesPrice":"$189.95"},"realprice":{"discountThresholdAmount":5,"salesPrice":"$189.95"},"badges":[],"buttonText":"Sold Out","showProdLimit":{"status":""},"CTAEnable":false,"commerceSiteFlag":true,"showPromoTimerFlag":false,"isProProd":false}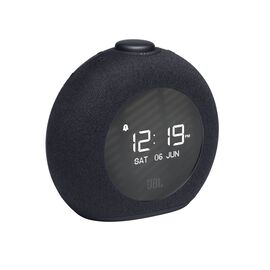 Bluetooth clock radio speaker with FM
$199.95
each
{"thumbnailImageUrl":"https://www.jbl.co.nz/dw/image/v2/AAUJ_PRD/on/demandware.static/-/Sites-masterCatalog_Harman/default/dw826383b4/JBL_HORIZON2_HERO_GREY_V2_0240_x5.jpg?sw=270&sh=330&sm=fit&sfrm=png","thumbnailImageUrl2":"https://www.jbl.co.nz/dw/image/v2/AAUJ_PRD/on/demandware.static/-/Sites-masterCatalog_Harman/default/dwd28f901e/JBL_HORIZON2_FRONT_GREY_V2_0257_x5.jpg?sw=270&sh=330&sm=fit&sfrm=png","productUrl":"https://www.jbl.co.nz/HORIZON+2+FM-.html?dwvar_HORIZON%202%20FM-_color=Grey-APAC-Current&cgid=speakers-radio","productID":"JBLHORIZON2GRYAS","orderable":false,"availability":{"message":"","status":"NOT_AVAILABLE"},"price":{"unitLabel":"each","priceType":"standard","salesPrice":"$199.95"},"realprice":{"discountThresholdAmount":5,"salesPrice":"$199.95"},"badges":[],"buttonText":"Sold Out","showProdLimit":{"status":""},"CTAEnable":false,"commerceSiteFlag":true,"showPromoTimerFlag":false,"isProProd":false}

{"thumbnailImageUrl":"https://www.jbl.co.nz/dw/image/v2/AAUJ_PRD/on/demandware.static/-/Sites-masterCatalog_Harman/default/dwbca9058a/JBL_HORIZON2_HERO_BLACK_V2_0245_x4.jpg?sw=270&sh=330&sm=fit&sfrm=png","thumbnailImageUrl2":"https://www.jbl.co.nz/dw/image/v2/AAUJ_PRD/on/demandware.static/-/Sites-masterCatalog_Harman/default/dw0ca32b3b/JBL_HORIZON2_FRONT_BLACK_V2_0254_x5.jpg?sw=270&sh=330&sm=fit&sfrm=png","productUrl":"https://www.jbl.co.nz/HORIZON+2+FM-.html?dwvar_HORIZON%202%20FM-_color=Black-APAC-Current&cgid=speakers-radio","productID":"JBLHORIZON2BLKAS","orderable":true,"availability":{"message":"","status":"IN_STOCK"},"price":{"unitLabel":"each","priceType":"standard","salesPrice":"$199.95"},"realprice":{"discountThresholdAmount":5,"salesPrice":"$199.95"},"badges":[],"buttonText":"Add to Cart","showProdLimit":{"status":""},"CTAEnable":false,"commerceSiteFlag":true,"showPromoTimerFlag":false,"isProProd":false}
Radio Bluetooth Speakers
Take Your Music Anywhere with a Radio Bluetooth Speaker
Experience absolute clarity and resonance. With DAB+ and FM capabilities, JBL radio speakers are your ideal speaker, whether they help you start your day or accompany you wherever you go.
Our high-quality radio speakers produce your favourite music with unparalleled precision and depth, allowing you to enjoy exceptional sound anytime, anywhere.
Read More »
A Concert in Your Pocket: Portable Radio with Bluetooth
Take your personal concert with you wherever you go. Stay connected with your favourite sports game or relish every note of your favourite songs with a JBL portable radio with Bluetooth. Immerse yourself in JBL's acoustic brilliance, where superior sound meets sleek design.
The Benefits of Radio Speakers
Connect your smartphone or tablet to play music wirelessly, or switch over to FM radio to catch the news. The True Wireless Stereo in our speakers ensures extraordinary sound quality, while their compact design allows you to bring your soundtrack with you, no matter where you venture.
When FM Radio Converges with Bluetooth
If you're on the hunt for a portable radio with Bluetooth, look no further than JBL. Combining FM radio and Bluetooth speakers introduces a revolutionary listening experience. It enables you to enjoy radio without the restriction of wires, with the flexibility to easily transition to Bluetooth when you want to delve into your personalised playlist. With an integrated microphone, your important calls are never missed when using a JBL radio Bluetooth speaker.
Amplify Your Sonic Experience with True Wireless Stereo
Our radio Bluetooth speakers feature True Wireless Stereo technology. This allows you to pair two speakers for a more encompassing sound experience. Whether it's for a party or a relaxed day at home, this feature ensures your favourite tunes resonate in full-bodied, vibrant audio.
Elevate Your Listening with Premium Quality Radio Speakers
At JBL, our mission is to bring your sound to life with supreme sound quality that doesn't necessitate a hefty price tag. Our top-tier radio Bluetooth speakers are designed to suit every budget, making unparalleled auditory experiences accessible to everyone.
Shop Portable Radios with Bluetooth Now
Ready to find the perfect Bluetooth radio speaker? Don't wait to transform your music experience. Discover the power of JBL Bluetooth radio speakers and shop online now.
FAQs
Do JBL's radio speakers have any additional features?
Absolutely. Some models offer an in-built microphone so you can take important calls directly through the speaker. They also have True Wireless Stereo technology, allowing you to link two speakers together for a more immersive audio experience. Plus, JBL offers smart speakers that can accept voice commands for a hands-free music experience.
What does it mean by True Wireless Stereo technology?
True Wireless Stereo (TWS) technology allows you to connect two speakers together without wires to create a seamless stereo sound experience.
How portable are JBL's radio Bluetooth speakers?
JBL's radio Bluetooth speakers are designed to be highly portable. They are small in size but deliver big, high-quality sound, making them perfect for all occasions, whether you're on a road trip or hosting a party at home. They also have long battery life and offer easy USB charging for convenience.