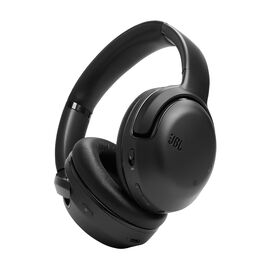 Wireless over-ear Noise Cancelling headphones
$369.95
each
{"thumbnailImageUrl":"https://www.jbl.co.nz/dw/image/v2/AAUJ_PRD/on/demandware.static/-/Sites-masterCatalog_Harman/default/dwb7e585c6/JBL_TOUR_One M2_Product Image_Hero_Black.jpg?sw=270&sh=330&sm=fit&sfrm=png","thumbnailImageUrl2":"https://www.jbl.co.nz/dw/image/v2/AAUJ_PRD/on/demandware.static/-/Sites-masterCatalog_Harman/default/dwcd8972ee/JBL_TOUR_One M2_Product Image_Back_Black.jpg?sw=270&sh=330&sm=fit&sfrm=png","productUrl":"https://www.jbl.co.nz/TOUR-ONE-M2.html?dwvar_TOUR-ONE-M2_color=Black-GLOBAL-Current&cgid=noise-cancelling-headphones","productID":"JBLTOURONEM2BLK","orderable":false,"availability":{"message":"","status":"NOT_AVAILABLE"},"price":{"unitLabel":"each","priceType":"standard","salesPrice":"$369.95"},"realprice":{"discountThresholdAmount":5,"salesPrice":"$369.95"},"badges":["new"],"buttonText":"Sold Out","showProdLimit":{"status":""},"CTAEnable":false,"commerceSiteFlag":true,"showPromoTimerFlag":false,"isProProd":false}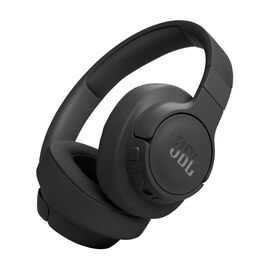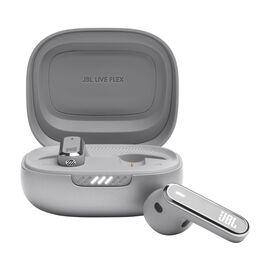 True wireless Noise Cancelling earbuds
$269.95
each
{"thumbnailImageUrl":"https://www.jbl.co.nz/dw/image/v2/AAUJ_PRD/on/demandware.static/-/Sites-masterCatalog_Harman/default/dwbfa4fc6d/01.JBL_Live Flex_Product Image_Hero_Grey.jpg?sw=270&sh=330&sm=fit&sfrm=png","thumbnailImageUrl2":"https://www.jbl.co.nz/dw/image/v2/AAUJ_PRD/on/demandware.static/-/Sites-masterCatalog_Harman/default/dw044a264e/02.JBL_Live Flex_Product Image_Front_Grey.jpg?sw=270&sh=330&sm=fit&sfrm=png","productUrl":"https://www.jbl.co.nz/LIVE-FLEX.html?dwvar_LIVE-FLEX_color=Silver-GLOBAL-Current&cgid=noise-cancelling-headphones","productID":"JBLLIVEFLEXSVR","orderable":true,"availability":{"message":"","status":"IN_STOCK"},"price":{"unitLabel":"each","priceType":"standard","salesPrice":"$269.95"},"realprice":{"discountThresholdAmount":5,"salesPrice":"$269.95"},"badges":[{"ID":"seasonalExclusiveonJBL-plp","value":"<p><a href=\"https://www.jbl.co.nz/30daymoneyback.html\"><img alt=\"\" src=\"https://www.jbl.co.nz/on/demandware.static/-/Sites-JB-NZ-Library/en_NZ/v1701736525779/assets/30day%20%2860%20%C3%97%2060%20px%29.png\" title=\"\" /></a></p>"}],"buttonText":"Add to Cart","showProdLimit":{"status":""},"CTAEnable":false,"commerceSiteFlag":true,"showPromoTimerFlag":false,"isProProd":false}

{"thumbnailImageUrl":"https://www.jbl.co.nz/dw/image/v2/AAUJ_PRD/on/demandware.static/-/Sites-masterCatalog_Harman/default/dw645f378c/01.JBL_Live Flex_Product Image_Hero_Blue.jpg?sw=270&sh=330&sm=fit&sfrm=png","thumbnailImageUrl2":"https://www.jbl.co.nz/dw/image/v2/AAUJ_PRD/on/demandware.static/-/Sites-masterCatalog_Harman/default/dw6a98ea88/02.JBL_Live Flex_Product Image_Front_Blue.jpg?sw=270&sh=330&sm=fit&sfrm=png","productUrl":"https://www.jbl.co.nz/LIVE-FLEX.html?dwvar_LIVE-FLEX_color=Blue-GLOBAL-Current&cgid=noise-cancelling-headphones","productID":"JBLLIVEFLEXBLU","orderable":true,"availability":{"message":"","status":"IN_STOCK"},"price":{"unitLabel":"each","priceType":"standard","salesPrice":"$269.95"},"realprice":{"discountThresholdAmount":5,"salesPrice":"$269.95"},"badges":[{"ID":"seasonalExclusiveonJBL-plp","value":"<p><a href=\"https://www.jbl.co.nz/30daymoneyback.html\"><img alt=\"\" src=\"https://www.jbl.co.nz/on/demandware.static/-/Sites-JB-NZ-Library/en_NZ/v1701736525779/assets/30day%20%2860%20%C3%97%2060%20px%29.png\" title=\"\" /></a></p>"}],"buttonText":"Add to Cart","showProdLimit":{"status":""},"CTAEnable":false,"commerceSiteFlag":true,"showPromoTimerFlag":false,"isProProd":false}

{"thumbnailImageUrl":"https://www.jbl.co.nz/dw/image/v2/AAUJ_PRD/on/demandware.static/-/Sites-masterCatalog_Harman/default/dw366fa600/01.JBL_Live Flex_Product Image_Hero_Black.jpg?sw=270&sh=330&sm=fit&sfrm=png","thumbnailImageUrl2":"https://www.jbl.co.nz/dw/image/v2/AAUJ_PRD/on/demandware.static/-/Sites-masterCatalog_Harman/default/dwb63838b3/02.JBL_Live Flex_Product Image_Front_Black.jpg?sw=270&sh=330&sm=fit&sfrm=png","productUrl":"https://www.jbl.co.nz/LIVE-FLEX.html?dwvar_LIVE-FLEX_color=Black-GLOBAL-Current&cgid=noise-cancelling-headphones","productID":"JBLLIVEFLEXBLK","orderable":true,"availability":{"message":"","status":"IN_STOCK"},"price":{"unitLabel":"each","priceType":"standard","salesPrice":"$269.95"},"realprice":{"discountThresholdAmount":5,"salesPrice":"$269.95"},"badges":[{"ID":"seasonalExclusiveonJBL-plp","value":"<p><a href=\"https://www.jbl.co.nz/30daymoneyback.html\"><img alt=\"\" src=\"https://www.jbl.co.nz/on/demandware.static/-/Sites-JB-NZ-Library/en_NZ/v1701736525779/assets/30day%20%2860%20%C3%97%2060%20px%29.png\" title=\"\" /></a></p>"}],"buttonText":"Add to Cart","showProdLimit":{"status":""},"CTAEnable":false,"commerceSiteFlag":true,"showPromoTimerFlag":false,"isProProd":false}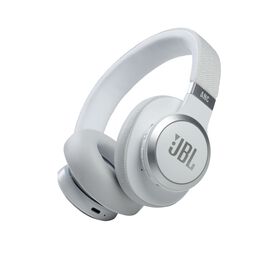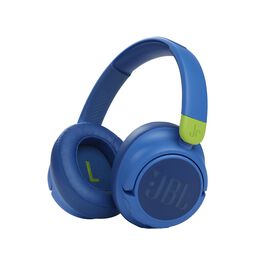 Wireless over-ear Noise Cancelling kids headphones
$129.95
each
{"thumbnailImageUrl":"https://www.jbl.co.nz/dw/image/v2/AAUJ_PRD/on/demandware.static/-/Sites-masterCatalog_Harman/default/dwe98fef4a/1.JBL_JR460NC_Product Image_Hero_Blue.jpg?sw=270&sh=330&sm=fit&sfrm=png","thumbnailImageUrl2":"https://www.jbl.co.nz/dw/image/v2/AAUJ_PRD/on/demandware.static/-/Sites-masterCatalog_Harman/default/dw4e72a50b/3.JBL_JR460NC_Product Image_Front_Blue.jpg?sw=270&sh=330&sm=fit&sfrm=png","productUrl":"https://www.jbl.co.nz/JR460NC-.html?dwvar_JR460NC-_color=Blue-GLOBAL-Current&cgid=noise-cancelling-headphones","productID":"JBLJR460NCBLU","orderable":true,"availability":{"message":"","status":"IN_STOCK"},"price":{"unitLabel":"each","priceType":"standard","salesPrice":"$129.95"},"realprice":{"discountThresholdAmount":5,"salesPrice":"$129.95"},"badges":[],"buttonText":"Add to Cart","showProdLimit":{"status":""},"CTAEnable":false,"commerceSiteFlag":true,"showPromoTimerFlag":false,"isProProd":false}

{"thumbnailImageUrl":"https://www.jbl.co.nz/dw/image/v2/AAUJ_PRD/on/demandware.static/-/Sites-masterCatalog_Harman/default/dw420965c0/1.JBL_JR460NC_Product Image_Hero_Pink.jpg?sw=270&sh=330&sm=fit&sfrm=png","thumbnailImageUrl2":"https://www.jbl.co.nz/dw/image/v2/AAUJ_PRD/on/demandware.static/-/Sites-masterCatalog_Harman/default/dw83de198b/3.JBL_JR460NC_Product Image_Front_Pink.jpg?sw=270&sh=330&sm=fit&sfrm=png","productUrl":"https://www.jbl.co.nz/JR460NC-.html?dwvar_JR460NC-_color=Pink-GLOBAL-Current&cgid=noise-cancelling-headphones","productID":"JBLJR460NCPIK","orderable":true,"availability":{"message":"","status":"IN_STOCK"},"price":{"unitLabel":"each","priceType":"standard","salesPrice":"$129.95"},"realprice":{"discountThresholdAmount":5,"salesPrice":"$129.95"},"badges":[],"buttonText":"Add to Cart","showProdLimit":{"status":""},"CTAEnable":false,"commerceSiteFlag":true,"showPromoTimerFlag":false,"isProProd":false}

{"thumbnailImageUrl":"https://www.jbl.co.nz/dw/image/v2/AAUJ_PRD/on/demandware.static/-/Sites-masterCatalog_Harman/default/dw10e8e7af/1.JBL_JR460NC_Product Image_Hero_White.jpg?sw=270&sh=330&sm=fit&sfrm=png","thumbnailImageUrl2":"https://www.jbl.co.nz/dw/image/v2/AAUJ_PRD/on/demandware.static/-/Sites-masterCatalog_Harman/default/dw28d46a84/3.JBL_JR460NC_Product Image_Front_White.jpg?sw=270&sh=330&sm=fit&sfrm=png","productUrl":"https://www.jbl.co.nz/JR460NC-.html?dwvar_JR460NC-_color=White-GLOBAL-Current&cgid=noise-cancelling-headphones","productID":"JBLJR460NCWHT","orderable":true,"availability":{"message":"","status":"IN_STOCK"},"price":{"unitLabel":"each","priceType":"standard","salesPrice":"$129.95"},"realprice":{"discountThresholdAmount":5,"salesPrice":"$129.95"},"badges":[],"buttonText":"Add to Cart","showProdLimit":{"status":""},"CTAEnable":false,"commerceSiteFlag":true,"showPromoTimerFlag":false,"isProProd":false}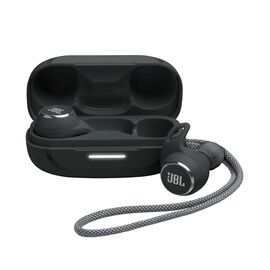 True wireless Noise Cancelling active earbuds
$249.95
Save 32%
{"thumbnailImageUrl":"https://www.jbl.co.nz/dw/image/v2/AAUJ_PRD/on/demandware.static/-/Sites-masterCatalog_Harman/default/dw468320ae/1.JBL_Reflect Aero_Product Image_Hero_Black.jpg?sw=270&sh=330&sm=fit&sfrm=png","thumbnailImageUrl2":"https://www.jbl.co.nz/dw/image/v2/AAUJ_PRD/on/demandware.static/-/Sites-masterCatalog_Harman/default/dw836b23d6/3.JBL_Reflect Aero_Product Image_Front_Black.jpg?sw=270&sh=330&sm=fit&sfrm=png","productUrl":"https://www.jbl.co.nz/REFLECT-AERO.html?dwvar_REFLECT-AERO_color=Black-GLOBAL-Current&cgid=noise-cancelling-headphones","productID":"JBLREFLECTAEROBLK","orderable":false,"availability":{"message":"","status":"NOT_AVAILABLE"},"price":{"unitLabel":"each","priceType":"sale","salesPrice":"$169.95","standardPrice":"$249.95"},"realprice":{"discountThresholdAmount":5,"salesSavePercentPrice":"Save 32%"},"badges":[{"ID":"seasonalExclusiveonJBL-plp","value":"<p><a href=\"https://www.jbl.co.nz/30daymoneyback.html\"><img alt=\"\" src=\"https://www.jbl.co.nz/on/demandware.static/-/Sites-JB-NZ-Library/en_NZ/v1701736525779/assets/30day%20%2860%20%C3%97%2060%20px%29.png\" title=\"\" /></a></p>"},"sale"],"buttonText":"Sold Out","showProdLimit":{"status":""},"CTAEnable":false,"commerceSiteFlag":true,"showPromoTimerFlag":false,"isProProd":false}

{"thumbnailImageUrl":"https://www.jbl.co.nz/dw/image/v2/AAUJ_PRD/on/demandware.static/-/Sites-masterCatalog_Harman/default/dw16f2e8cd/1.JBL_Reflect Aero_Product Image_Hero_Blue.jpg?sw=270&sh=330&sm=fit&sfrm=png","thumbnailImageUrl2":"https://www.jbl.co.nz/dw/image/v2/AAUJ_PRD/on/demandware.static/-/Sites-masterCatalog_Harman/default/dwcfa8c598/3.JBL_Reflect Aero_Product Image_Front_Blue.jpg?sw=270&sh=330&sm=fit&sfrm=png","productUrl":"https://www.jbl.co.nz/REFLECT-AERO.html?dwvar_REFLECT-AERO_color=Blue-GLOBAL-Current&cgid=noise-cancelling-headphones","productID":"JBLREFLECTAEROBLU","orderable":false,"availability":{"message":"","status":"NOT_AVAILABLE"},"price":{"unitLabel":"each","priceType":"sale","salesPrice":"$169.95","standardPrice":"$249.95"},"realprice":{"discountThresholdAmount":5,"salesSavePercentPrice":"Save 32%"},"badges":[{"ID":"seasonalExclusiveonJBL-plp","value":"<p><a href=\"https://www.jbl.co.nz/30daymoneyback.html\"><img alt=\"\" src=\"https://www.jbl.co.nz/on/demandware.static/-/Sites-JB-NZ-Library/en_NZ/v1701736525779/assets/30day%20%2860%20%C3%97%2060%20px%29.png\" title=\"\" /></a></p>"},"sale"],"buttonText":"Sold Out","showProdLimit":{"status":""},"CTAEnable":false,"commerceSiteFlag":true,"showPromoTimerFlag":false,"isProProd":false}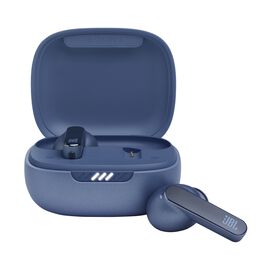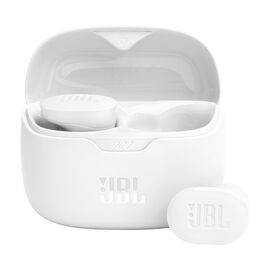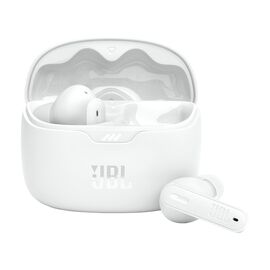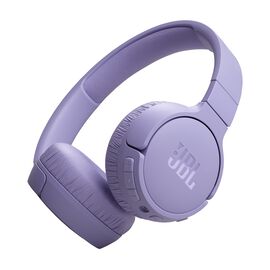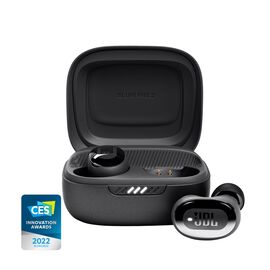 True wireless Noise Cancelling earbuds
$229.95
each
{"thumbnailImageUrl":"https://www.jbl.co.nz/dw/image/v2/AAUJ_PRD/on/demandware.static/-/Sites-masterCatalog_Harman/default/dwc352326a/JBL_LIVE_FREE_2_Product image_Hero_Black_CES.jpg?sw=270&sh=330&sm=fit&sfrm=png","thumbnailImageUrl2":"https://www.jbl.co.nz/dw/image/v2/AAUJ_PRD/on/demandware.static/-/Sites-masterCatalog_Harman/default/dwcf1b57b7/2.JBL_LIVE_FREE_2_Product image_Front_Black.jpg?sw=270&sh=330&sm=fit&sfrm=png","productUrl":"https://www.jbl.co.nz/LIVE-FREE-2-TWS-.html?dwvar_LIVE-FREE-2-TWS-_color=Black-GLOBAL-Current&cgid=noise-cancelling-headphones","productID":"JBLLIVEFREE2TWSBLK","orderable":true,"availability":{"message":"","status":"IN_STOCK"},"price":{"unitLabel":"each","priceType":"standard","salesPrice":"$229.95"},"realprice":{"discountThresholdAmount":5,"salesPrice":"$229.95"},"badges":[{"ID":"seasonalExclusiveonJBL-plp","value":"<p><a href=\"https://www.jbl.co.nz/30daymoneyback.html\"><img alt=\"\" src=\"https://www.jbl.co.nz/on/demandware.static/-/Sites-JB-NZ-Library/en_NZ/v1701736525779/assets/30day%20%2860%20%C3%97%2060%20px%29.png\" title=\"\" /></a></p>"}],"buttonText":"Add to Cart","showProdLimit":{"status":""},"CTAEnable":false,"commerceSiteFlag":true,"showPromoTimerFlag":false,"isProProd":false}

{"thumbnailImageUrl":"https://www.jbl.co.nz/dw/image/v2/AAUJ_PRD/on/demandware.static/-/Sites-masterCatalog_Harman/default/dw0e140c92/JBL_LIVE_FREE_2_Product image_Hero_Blue_CES.jpg?sw=270&sh=330&sm=fit&sfrm=png","thumbnailImageUrl2":"https://www.jbl.co.nz/dw/image/v2/AAUJ_PRD/on/demandware.static/-/Sites-masterCatalog_Harman/default/dwa6d60307/2.JBL_LIVE_FREE_2_Product image_Front_Blue.jpg?sw=270&sh=330&sm=fit&sfrm=png","productUrl":"https://www.jbl.co.nz/LIVE-FREE-2-TWS-.html?dwvar_LIVE-FREE-2-TWS-_color=Blue-GLOBAL-Current&cgid=noise-cancelling-headphones","productID":"JBLLIVEFREE2TWSBLU","orderable":true,"availability":{"message":"","status":"IN_STOCK"},"price":{"unitLabel":"each","priceType":"standard","salesPrice":"$229.95"},"realprice":{"discountThresholdAmount":5,"salesPrice":"$229.95"},"badges":[{"ID":"seasonalExclusiveonJBL-plp","value":"<p><a href=\"https://www.jbl.co.nz/30daymoneyback.html\"><img alt=\"\" src=\"https://www.jbl.co.nz/on/demandware.static/-/Sites-JB-NZ-Library/en_NZ/v1701736525779/assets/30day%20%2860%20%C3%97%2060%20px%29.png\" title=\"\" /></a></p>"}],"buttonText":"Add to Cart","showProdLimit":{"status":""},"CTAEnable":false,"commerceSiteFlag":true,"showPromoTimerFlag":false,"isProProd":false}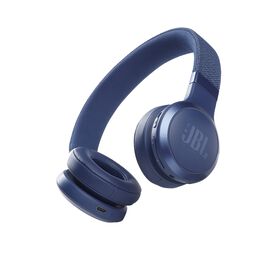 You have viewed 12 of 19 products
Noise Cancelling Headphones so you can be one with your music
You know what it's like when the perfect song comes on and suddenly someone calls your name or a car beeps its horn and you lose that moment – the moment when you were about to become one with your music. That is all in the past with JBL's range of noise-cancelling headphones.

Read More »
The Best Noise Cancelling Headphones Online
At JBL, we have built a reputation for manufacturing and providing leading
quality sound solutions
, audio accessories and headphones over 70 years. No matter what kind of music you are into or if it's for your favourite MMO, our selection of noise cancelling headphones has the right set for you.
Browse our extensive range of noise cancelling headphones online and enjoy the features such as:
• Headphones designed for comfort
• Soft headband materials so they stay in place for longer
• Powerful sound from multiple speakers
• Wireless and Bluetooth connectivity
• USB charging and hours of battery life on wireless models
These are just some of the many features you can expect when you buy a genuine JBL noise cancelling
headphone set
.
Browse and Shop for Noise Cancelling headphones Online
Need help choosing the right headphones for your needs? Don't worry – you can contact our team of professionals right here online, over the phone or at one of our friendly JBL partners across the country.
Browse our full range of products and find the perfect set of wireless, Bluetooth and noise cancelling headphones just for you and enjoy your games or music as if you were right there at the show.